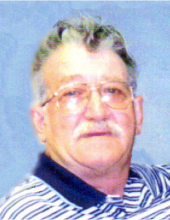 Obituary for Kenneth Wayne "Kenny" Sammons
Mr. Kenneth "Kenny" Wayne Sammons Sr., age 70, of Morehead, Kentucky, passed away Saturday evening, August 25, 2018, at St. Claire Regional Medical Center in Morehead, Kentucky.

He was born February 2, 1948, in Carter County, Kentucky, a son of the late Vernal and Opal Parsons Sammons.

Kenny was of the Baptist faith and he enjoyed woodworking, doing yard work, gardening, spending time with Charlene Ward and his family and friends.

In addition to his parents, he was preceded in death by six infant brothers; two sisters, Jearleen Scarbrough, Lorraine Sublett and two infant sisters; and one step daughter, Renea Alexander.

Kenny is survived by two sons, Kenneth Wayne Sammons Jr. of Nicholasville, Kentucky and James William Sammons of Danville, Kentucky; three step sons, Randy Ward (Loretta) of Morehead, Kentucky, Fred Ward (Lisa) of Lakeview, Alabama, Brent Jeffery and Polly of Mississippi; one step daughter, Flora Carter (Greg) of Dennis, Texas; one granddaughter, Haylee Sammons of Nicholasville, Kentucky; 16 step grandchildren; 24 step great grandchildren; one brother, William Sammons of Coppers Cove, Texas; one sister, Myrtle Sammons of Grayson, Kentucky; and his lifelong companion of 21 years, Charlene Ward of Morehead, Kentucky. He also leaves many other family members and friends who will sadly miss him.

Funeral services will be held 1 p.m. Wednesday, August 29, 2018, at Globe Funeral Chapel in Olive Hill, Kentucky, with Pastor Travis Duncan and Pastor Nancy Duncan officiating. Burial will follow in the Locus Hill Memorial Gardens in Carter County, Kentucky.

Friends may visit from 6 p.m. to 9 p.m. Tuesday, August 28, 2018, and after 9 a.m. on Wednesday at Globe Funeral Chapel, 17277 West Highway US 60, Olive Hill, Kentucky 41164.

Austin Benson, Anthony Benson, Matt Sublett, Terry Sublett, Richie Sublett, Fred Ward, Randy Ward, and Jessie Glover will serve as pallbearers.