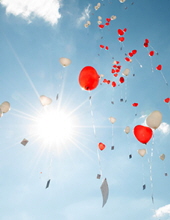 Obituary for Infant Chloe Raine Walker
Infant Chloe Raine Walker was carried to heaven by angels Tuesday morning, August 7, 2018, at King's Daughters Medical Center in Ashland, Kentucky.

Chloe was the daughter of Arlie and Mindy Kidd Walker of Olive Hill, Kentucky.

She was preceded in death by her paternal grandmother, Marjoye Williams, and her maternal grandfather, Troy Kidd.

In addition to her parents, Chloe is survived by her paternal grandfather, Allen Walker of Elliott County, Kentucky; her maternal grandmother, Kathy Ross Kidd of Morehead, Kentucky; four brothers, Zachary Walker, Austin Walker, Nicholas Walker, and Arlie Lucas Walker, all of Olive Hill, Kentucky; and two sisters, Katelyn Russell and Hallie Russell, both of Warsaw, Kentucky. She also leaves many other family members who will sadly mourn her passing.

A private graveside service will be held Friday, August 10, 2018, at the Kidd Family Cemetery at Blairs Mill in Morgan County, Kentucky, with her uncle Ashley Kidd officiating.

Globe Funeral Chapel in Olive Hill, Kentucky, is caring for all arrangements for Infant Chloe Raine Walker.