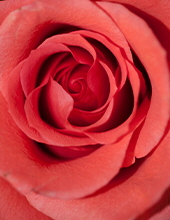 Obituary for Phyllis Ann Osborne Stanfield
Mrs. Phyllis Ann Osborne Stanfield, age 76, of Tollesboro, Kentucky, passed away Wednesday evening, July 25, 2018, at her residence.

She was born May 4, 1942, in Lewis County, Kentucky, a daughter of the late John Oscar and Eliza Jane Hook Osborne.

Phyllis was of the Christian faith and worked until her retirement as a bus driver for Lewis County Schools after 42 years of service. She enjoyed cooking, driving the bus, collecting antiques, and spending time with her family, especially with her grandchildren.

In addition to her parents, she was preceded in death by her husband of 56 years, Donald Merritt Stanfield; five brothers, Delmar Osborne, Wendell Osborne, Shelby Osborne, Lowell Osborne, and Davie Osborne; and one sister, Wanda Rankin.

Phyllis is survived by three sons and daughters-in-law, Donald Brett Stanfield and Denise and Brian Kelly Stanfield and Dana, all of Tollesboro, Kentucky, and Darren Scott Stanfield and Beverly of Wallingford, Kentucky; one daughter and son-in-law, Tammi Darrell Boling and Jackie of Flemingsburg, Kentucky; seven grandchildren; and seven great grandchildren. She also leaves many other family members and friends who will sadly miss her.

At the family's request there will be no visitation or service.

Dickerson Funeral Home in Vanceburg, Kentucky, is caring for all arrangements for Mrs. Phyllis Ann Osborne Stanfield.