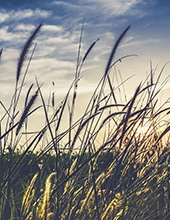 Obituary for Karl Van Osborne
Mr. Karl Van Osborne, age 60, of New Smyrna Beach, Florida, passed away Monday, July 2, 2018, at Southern Ohio Medical Center in Portsmouth, Ohio, from injuries sustained in a motorcycle accident.

He was born February 1, 1958, in Baltimore, Maryland, a son of Herman Lloyd and Shirley Ford Osborne of Camp Dix, Kentucky.

Karl was of the First Baptist faith and he enjoyed working on cars, farming, riding motorcycles, reading and spending time with his family, especially his grandchildren.

In addition to his parents, Karl is survived by his wife of 37, Patriah Delamater Osborne; one son and daughter-in-law, Kory Van Osborne and Kelly of Orlando, Florida; one daughter and son-in-law, Kandi Andersen and Albert of Gainesville, Georgia; five granchildren, Abigail Andersen, Konnor Andersen, Kaleb Andersen, Kayden Osborne, and Kallie Osborne; two brothers and four sisters-in-law, Michael Osborne and Maggie of Olive Hill, Kentucky, Daniel Osborne of Camp Dix, Kentucky, Cheryl Davis, Vicky Helle, and Lori Reigert; five sisters and brothers-in-law, Sherry Brown of Camp Dix, Kentucky, Cindy Herdon and David and Rita Teste and Scott, all of Orlando, Florida, Greta Makepeace and Kevin of Baltimore, Maryland, Sondra Valle and Robert of Victoria, Texas, and Allen Delamater; and his mother and father-in-law, Allen and Carol Sniff Delamater. He also leaves many other family members and friends who will sadly miss him.

A memorial service will be held at a later date.

Globe Family Funeral Chapel in Camp Dix, Kentucky, is caring for all arrangements for Mr. Karl Van Osborne.