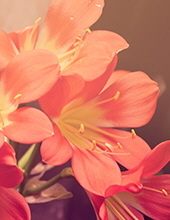 Obituary for Mary Ann Shrum Hicks
Mrs. Mary Ann Shrum Hicks, age 82, of Olive Hill, Kentucky, passed away Thursday afternoon, May 17, 2018, at her residence.

She was born June 2, 1935, in Midway, Tennessee, a daughter of the late Henry Levander and Maddie Parsons Shrum.

Mary was a member of Garvin Ridge Church and was a homemaker. She enjoyed quilting and spending time with her family and friends.

In addition to her parents, she was preceded in death by three brothers, Francis Shrum, Leroy Shrum, and John Shrum, and two sisters, Beulah Smartt and Ruby Anderson.

Mary is survived by her husband of 66 years, Alfred Hicks; six sons and daughters-in-law, David and Diane Hicks of Napoleon, Ohio, Robert and Susan Hicks of Winchester, Kentucky, Paul and Carrie Hicks and John and Janis Hicks, all of Olive Hill, Kentucky, James and Debbie Hicks of Lexington, Kentucky, and Thomas and Missy Hicks of Frankfort, Kentucky; four daughters and three sons-in-law, Mattie and Donald Burton and Sarah Adkins, all of Morehead, Kentucky, Alfreda and Rocky Hall of Richmond, Kentucky, and Kristie and Lenny Johnson of Ashland, Kentucky; numerous grandchildren; numerous great grandchildren; two brothers, James Shrum of Phoenix, Arizona, and Wayne Shrum of Cookville, Tennessee; and two sisters, Brenda Johnson of Jasper, Tennessee, and Evelyn Anderson of Phoenix, Arizona. She also leaves many other family members and friends who will sadly miss her.

At the family's request there will be a private visitation and burial in the Hicks Family Cemetery in Olive Hill, Kentucky, with Brother Greg Guy officiating.

Globe Funeral Chapel in Olive Hill, Kentucky, is caring for all arrangements for Mrs. Mary Ann Shrum Hicks.