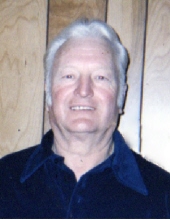 Obituary for Ottie Dean
Mr. Ottie Dean, age 82, of Olive Hill, Kentucky, passed away Thursday, March 22, 2018, at the VA Medical Center in Lexington, Kentucky.

He was born September 16, 1935, in Trough Camp, Kentucky, a son of the late James Estill and Bula Dean.

Ottie proudly served his country in the United States Army and retired from Carpenters Local Union 472, Ashland. Carpentry was his true love and his many carpentry talents were displayed in his work. He could visualize a project and complete it without the aid of blueprints. Prior to becoming a Union Carpenter, he worked at the General Refractories Brick Plant in Olive Hill. As a carpenter he worked in 22 states and often reminisced about working with his buddies on carpenter jobs and at the brickyard. People who had the pleasure of meeting Ottie will long remember his story telling, his laughter, his remembrance of events that occurred in the community throughout his lifetime and ability to talk for hours with family, friends and strangers.

In addition to his parents, he was preceded in death by one brother, James R. "Rudy" Dean.

Ottie is survived by the love of his life, Beulah Binion Dean; one sister, Lois Weiler of Bucyrus, Ohio; one brother, Gary (Shirley) Dean of Haines City, Florida; one brother-in-law, Dallas Binion, who he loved as a brother; and many nieces and nephews. He also leaves many other family members and friends who will sadly miss him.

Funeral services will be held at 2 p.m. Sunday, March 25, 2018, at Globe Funeral Chapel in Olive Hill, Kentucky, with Brother Terry Dean and Brother Gary Sparks officiating. Entombment will follow in the Olive Hill Memorial Park in Olive Hill, Kentucky, with full military honors presented by the Olive Hill American Legion Post #138.

Friends may visit from 1 p.m. to 2 p.m. Sunday, March 25, 2018, at Globe Funeral Chapel, 17277 West Highway US 60, Olive Hill, Kentucky 41164.

Tony James, Wayne Jones, Kenny Knipp, Roger Layne, Ralph Lowe, Tony Sparks and Larry Taylor will serve as pallbearers. Ronnie Blevins, Rick Conn, Jerry Gifford and Danny Webb will serve as honorary pallbearers.

In lieu of flowers, family request donations are made to your favorite charity.