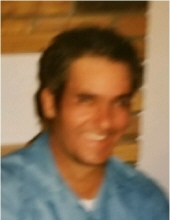 Obituary for Norman Richard Bond
Mr. Norman Richard Bond, age 84, of Vanceburg, Kentucky, passed away Monday, March 12, 2018, at Vanceburg Rehabilitation and Care Center in Vanceburg, Kentucky.

He was born January 5, 1934, in Lewis County, Kentucky, a son of the late John and Melinda Mae Miller Bond.

Norman was of the Christian faith and he enjoyed fishing, squirrel hunting, playing horseshoes, hunting ginseng and spending time with his family.

In addition to his parents, he was preceded in death by one brother, Arthur Bond, and one sister-in-law, Evelyn Bond.

Norman is survived by several family members.

A graveside service will be held at 12 noon Thursday, March 15, 2018, at the Dean Cemetery in Globe, Kentucky, with Brother Tony Corns officiating.

Dickerson Funeral Home in Vanceburg, Kentucky is caring for all arrangements for Mr. Norman Richard Bond.