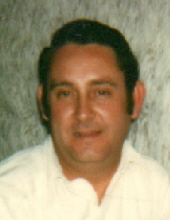 Obituary for William Thomas Heater Sr.
Mr. William Thomas Heater Sr., age 83, of Vanceburg, Kentucky, passed away peacefully Wednesday evening, December 27, 2017.

He was born October 24, 1934, in Lewis County, Kentucky, a son of the late William Elza and Della Heater.

William proudly served his county in the United State Navy and worked as a construction worker. He enjoyed listening to music, loafing with his friends, camping, being outdoors, and spending time with his family.

In addition to his parents, he was preceded in death by his first wife, Sandy Simones Heater; his second wife, Ramona Thurman Heater; his companion, Joyce Patton; one son, William Thomas Heater Jr.; one granddaughter, Amanda Heater; one stepson, Johnny Moore; several brothers; and several sisters.

William is survived by two sons, Randy Heater (Faunita Murnahan) and Bradley Heater, all of Mansfield, Ohio; one daughter and son-in-law, Delena Catherine Heater Deeb and Tom of Crestline, Ohio; one stepson, Arthur Moore of Vanceburg, Kentucky; nine grandchildren, Bradley Russell Heater, Randy Lee Heater, Jamie Lynn Heater and Eddie Ledezma, Andrea and John Huff, Angel Heater, Bradley Heater Jr., Brett and Amber Yingling, and Steve and Rachael Yingling; and 16 great grandchildren. He also leaves many other family members and friends who will sadly miss him.

Funeral services will be held at 2 p.m. Tuesday, January 2, 2018, at Dickerson Funeral Home in Vanceburg, Kentucky, with Brother Arthur Moore officiating. Entombment will follow in the Lewis County Memory Gardens in Lewis County, Kentucky.

Friends may visit from 12 noon to 2 p.m. Tuesday, January 2, 2018, at Dickerson Funeral Home, 110 West Second Street, Vanceburg, Kentucky 41179.

Family and friends will serve as pallbearers.