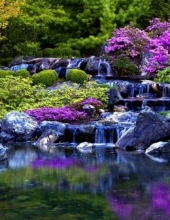 Obituary for Tammy Mae Fyffe Royster
Mrs. Tammy Mae Fyffe Royster, age 50, of Vanceburg, Kentucky, passed away Wednesday, April 24, 2019, at her residence

She was born August 11, 1968, in Ross County, Ohio, a daughter of Samuel and Alma Campbell Fyffe.

Tammy enjoyed playing video games, listening to music, and spending time with her family, especially with her grandchildren.

She was preceded in death by one grandson, Dean Royster.

Tammy is survived by one son, Charlie Royster (Kimberly) of Vanceburg, Kentucky; one daughter, Stormy Royster of Vanceburg, Kentucky; one granddaughter, Charlie Royster; three step grandchildren, Joseph Kennedy, Tiffany Kennedy, and Tyler Parmer; and two brothers, John Fyffe and Samuel Fyffe Jr., both of Chillicothe, Ohio. She also leaves many other family members and friends who will sadly miss her.

A graveside service will be held at 6 p.m. Wednesday, May 1, 2019 at Cushard Cemetery in Lewis County, Kentucky with Brother Mark Cushard officiating.

Dickerson Funeral Home in Vanceburg, Kentucky, is caring for all arrangements for Mrs. Tammy May Fyffe Royster.