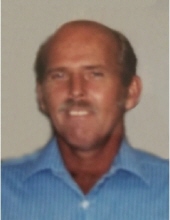 Obituary for Namen Lyn Montieth
Mr. Namen Lyn Montieth, age 63, of Tollesboro, Kentucky, passed away Friday morning, October 18, 2019, at Fleming County Hospital in Flemingsburg, Kentucky.

He was born April 20, 1956, in Lewis County, Kentucky, a son of the late Elmer and Madge Montieth Johnson.

Namen was a member of the Martin Church of Christ and was a lifelong farmer. He enjoyed fishing, camping and spending time with his family and friends, especially with his grandchildren.

In addition to his parents, he was preceded in death by two brothers, Rick Montieth and Roger Montieth, and one sister, Darlene Combs.

Namen is survived by one son, Jeremy Montieth (Jessica) of Vanceburg, Kentucky; one daughter, Melena Olderham (John) of Wallingford, Kentucky; five grandchildren, Cain Olderham, Tyler Olderham, Andrew Montieth, Preston Montieth, and Jacob Olderham; and one sister, Marsha Scott of Quicks Run, Kentucky. He also leaves many other family members and friends who will sadly miss him.

Funeral services will be held at 1 p.m. Monday, October 21, 2019, at Tollesboro Funeral Home in Tollesboro, Kentucky, with Brother Joe Watson officiating. Burial will follow in the Bethel Cemetery in Ribolt, Kentucky.

Friends may visit from 11:30 a.m. to 1 p.m. Monday, October 21, 2019, at Tollesboro Funeral Home, 11918 KY 57, Tollesboro, Kentucky 41189.

Andrew Montieth, Cody Parson, Ryan Thompson, John Olderham, Cain Olderham, and Tyler Olderham will serve as pallbearers. Donnie Gilbert will serve as a honorary pallbearer.