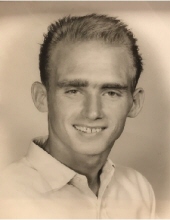 Obituary for Kenneth Dwight Stone
Mr. Kenneth Dwight Stone, age 73, of Olive Hill, Kentucky, passed away Wednesday morning, December 26, 2018, at his sisters home in Howard, Ohio.

He was born August 1, 1945, in Carter County, Kentucky, a son of the late Elvie and Katherine Phillips Stone.

Kenny was a member of the First Baptist Church of Olive Hill and worked as a heavy equipment operator. He enjoyed being outdoors, taking walks, riding motorcycles and animals.

He is survived by one daughter, Amanda Pennington (Jamie) of Olive Hill, Kentucky; two grandchildren, Chloe Pennington and Connor Pennington, both of Olive Hill, Kentucky; one brother, David Stone (Darlene) of Michigan; four sisters, Dixie Haney (Jim) of Olive Hill, Kentukcy, Nancy Brown (Reg) of Crittenden, Kentucky, Sandra Brodbeck (Bruce) of Howard, Ohio, and Linda Zimmerman (Jim) of Lexington, Kentucky. He also leaves many other family members and friends who will sadly miss him.

A graveside service will be held at 1:30 p.m. Friday, December 28, 2018 at the Stone Cemetery in Olive Hill, Kentucky, with Brother Randy Baker officiating.

Friends may visit from 12 noon to 1 p.m. Friday, December 28, 2018 at Globe Funeral Chapel, 17277 West US Highway 60, Olive Hill, Kentucky 41164.

Mark Zimmerman, Russ Zimmerman, Phil Hicks, Greg Richardson and Mark Worthington and Jim Zimmerman will serve as pallbearers.