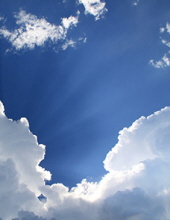 Obituary for Andrew Curtis Ward
Mr. Andrew Curtis Ward, age 44, of Holly Branch Road, Vanceburg, Kentucky, passed away Thursday evening, December 20, 2018, at Hospice of Hope Kenton Pointe in Maysville, Kentucky.

He was born June 17, 1974, in Portsmouth, Ohio, a son of Melvin Ward (Rose) of Vanceburg, Kentucky, and Paula Jean Ward of Cincinnati, Ohio.

Andrew was of the Baptist faith and he enjoyed doing carpentry work, watching sports and spending time with his family, especially with his children.

He was preceded in death by one brother, Melvin Ward Jr.

In addition to his parents, Andrew is survived by one son, Patrick Rawlins of Proctorville, Ohio; one daughter, Hallie Jarvis of Buckeye Lake, Ohio; three brothers, Christopher Ward of Connecticut, Timothy Ward of Cincinnati, Ohio, and Ernie Ward of Chillicothe, Ohio; one sister, Debbie Twianam of Portsmouth, Ohio; four step siblings; and several nieces and nephews. He also leaves many other family members and friends who will sadly miss him.

A memorial service will be held at 7 p.m. Saturday, December 22, 2018, at Dickerson Funeral Home in Vanceburg, Kentucky, with Brother Darvin Newsom officiating. Burial will follow in the Ward Family Cemetery in Lewis County, Kentucky.

Friends may visit from 6 p.m. to 7 p.m. Saturday, December 22, 2018, at Dickerson Funeral Home 110 West Second Street, Vanceburg, Kentucky 41179.