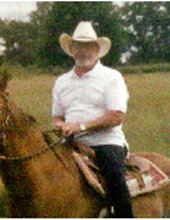 Obituary for Alfred Lee Stanley
Mr. Alfred Lee Stanley, age 76, of Ashland County, Ohio, passed away Friday evening, January 4, 2019, at his residence.

He was born May 18, 1942, in Carter County, Kentucky, a son of the late Chester B. and Mollie McCleese "Cleesie" Burchett Stanley.

Alfred proudly served his country in the United States Army and was of the Christian faith. He enjoyed fishing, deer hunting, playing golf, riding horses and spending time with his family.

In addition to his parents, he was preceded in death by one grandson, Ahmad Stanley; three brothers, Ray Stanley, James Oval Stanley and Tommy Stanley; and one sister, Lottie Bond.

Alfred is survived by his wife of 36 years, Becky Schaffer Stanley; two daughters, Pamela Stanley of Lakeside, California and Cynthia Stroup (Casey) of St. Paul, Minnesota; six grandchildren, Crystal Zacharias, Jacob Stanley, Ameerah Stanley, Olivia Rachner, Alexander Rachner and Jasmine Cyrus; four great grandchildren, Colton Zacharias, Nevaeha Zacharias, Marcus Zacharias and Aidan Stanley; one brother, Arnold Stanley (Barbara Sue) of Perrysville, Ohio; and three sisters, Evelyn Pregano (Frank) of Fair Fax, Virginia, Faye Stamper and Jewell Wheeler (Butch) all of Olive Hill, Kentucky. He also leaves many other family members and friends who will sadly miss him.

Funeral services will be held at 11 a.m. Monday, January 7, 2019 at Globe Funeral Chapel in Olive Hill, Kentucky with Alfred's niece, Angela Knight officiating. Burial will be in the Burchett-Dailey Cemetery in Carter County, Kentucky.

Friends may visit from 10 a.m. to 11 a.m. Monday, January 7, 2019 at Globe Funeral Chapel, 17277 West US Highway 60, Olive Hill, Kentucky 41164.

Arnold Stanley Jr, Matthew Moore, Cody Moore, Jamie Logan, Charlie Lane and Jonathan Scott will serve as pallbearers.